What are Well Pump Systems?
A well pump system is an essential mechanism that extracts water from a well and delivers it for various purposes. It plays a crucial role in providing reliable access to groundwater, ensuring water availability, and reducing dependence on municipal water supplies, making it an important component for water access and resource management.
To learn about solar pump applications click here.
Rain or shine, wet or dry, Excel Pump and Well is here to help. Our pump system design technicians are always up to the challenge especially if you are in a bind. In addition, we can design well pump systems to take your well drilling project to completion quickly and efficiently.
No water? No problem. Our expert service technicians at Excel Pump and Well are here to help. Whether designing and installing a brand-new well pump system or troubleshooting and fixing an existing pump setup, our engineering specialists have your back.
What Our Clients Say
Testimonials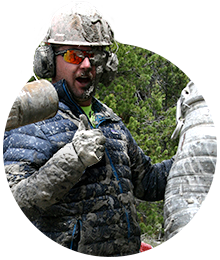 "Lorem ipsum dolor sit amet, consectetur adipisicing elit, sed do eiusmod tempor incididunt ut labore et dolore magna aliqua. Ut enim ad minim veniam, quis nostrud exercitation ullamco laboris nisi ut aliquip ex ea commodo consequat. "

Jeff Bridges
We Believe In
Our Partners