Well inspection and water testing services assess water wells to ensure their safety, performance, and compliance with regulations. They are important to identify potential issues, ensure water quality, and maintain the proper functioning of wells, providing peace of mind and reliable water sources for residential and commercial properties.
Home inspection water testing is the evaluation of the quality and safety of the water supply in a home. This is particularly relevant for homes that rely on private wells rather than municipal water supplies.
Need help installing a well? Click here to learn about water well drilling.
The Gallatin Local Water Quality District recommends that all private wells be inspected every year for nitrate and bacteria contamination. In addition, it is recommended that private wells be tested for metals like lead, copper, and more every 3-5 years. Check the Gallatin Local Water Quality District page for more details on well inspection and water testing.
At Excel Pump & Well, we are the trusted experts in well inspections and home inspection water testing. We ensure that the water is safe to drink from the source all the way to your home where it is being consumed. With our extensive experience and a dedicated team of professionals, we have established ourselves as industry leaders in ensuring the safety and reliability of water wells throughout southwest Montana. Our expertise spans across various types of inspections, including real estate inspections, yield tests, rehabilitation, and routine checkups.
When it comes to well inspection and water testing, choosing Excel Pump & Well is the right choice for our valued customers. We are deeply committed to delivering exceptional quality and ensuring customer satisfaction. Our licensed professionals possess extensive knowledge and understanding of well systems, allowing us to conduct thorough well inspection and water testing assessments with accurate insights. We prioritize compliance with state criteria and regulations, ensuring that our customers have peace of mind knowing that their wells meet all necessary standards.
What sets us apart is our dedication to prompt and efficient service. We understand the importance of timely results and expert recommendations. With Excel Pump & Well, our customers can make informed decisions regarding their wells, knowing that they are in capable hands. We strive to provide a seamless experience, ensuring that our customers have safe and reliable access to clean water. Choose Excel Pump & Well for your well inspection and water testing needs, and let us exceed your expectations with our expertise and commitment to exceptional service.
What Our Clients Say
Testimonials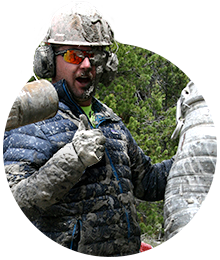 "Lorem ipsum dolor sit amet, consectetur adipisicing elit, sed do eiusmod tempor incididunt ut labore et dolore magna aliqua. Ut enim ad minim veniam, quis nostrud exercitation ullamco laboris nisi ut aliquip ex ea commodo consequat. "

Jeff Bridges
We Believe In
Our Partners