When it comes to solar well installation, choosing Excel Pump & Well ensures customers receive top-notch service and the most advanced solutions available. Our experts stay up-to-date with the latest advancements in solar technology, allowing us to deliver cutting-edge systems that maximize energy efficiency and performance. By opting for solar-powered well systems, customers can enjoy significant cost savings on their energy bills while minimizing their carbon footprint, making it an attractive choice for those seeking sustainable and environmentally friendly water solutions. Solar well and solar pump applications are best utilized in remote locations that do not have access to electricity. These applications are attractive due to their energy efficiency, cost savings, and environmental benefits.
One of the most common applications of our solar-powered systems is for stock water, enabling the delivery of water to cattle, horses, and other livestock in remote ranching areas. Whether you have a remote cabin or a ranch in a secluded location, our solar installation services offer a reliable and cost-effective solution to meet your water supply needs.
Excel Pump & Well is a leading expert in solar well pump installations, offering a wealth of expertise and experience in harnessing solar energy for efficient and sustainable water supply solutions. With a deep understanding of solar technologies and their integration with well systems, we have become a trusted name in southwest Montana. Our team of professionals is highly knowledgeable in designing, installing, and maintaining solar-powered well systems tailored to meet the unique needs of each customer.
To learn more about pump system design click here.
Excel Pump & Well takes pride in our customer-centric approach, prioritizing personalized solutions and exceptional service. We work closely with our customers to understand their specific requirements, site conditions, and budget constraints to provide customized solar applications that align with their needs. With our proven track record, attention to detail, and commitment to customer satisfaction, choosing Excel Pump & Well ensures a seamless transition to solar-powered well systems and the peace of mind that comes with reliable, efficient, and environmentally conscious water supply solutions.
What Our Clients Say
Testimonials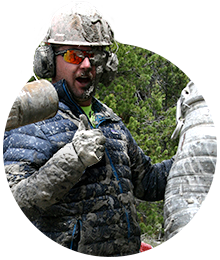 "Lorem ipsum dolor sit amet, consectetur adipisicing elit, sed do eiusmod tempor incididunt ut labore et dolore magna aliqua. Ut enim ad minim veniam, quis nostrud exercitation ullamco laboris nisi ut aliquip ex ea commodo consequat. "

Jeff Bridges
We Believe In
Our Partners